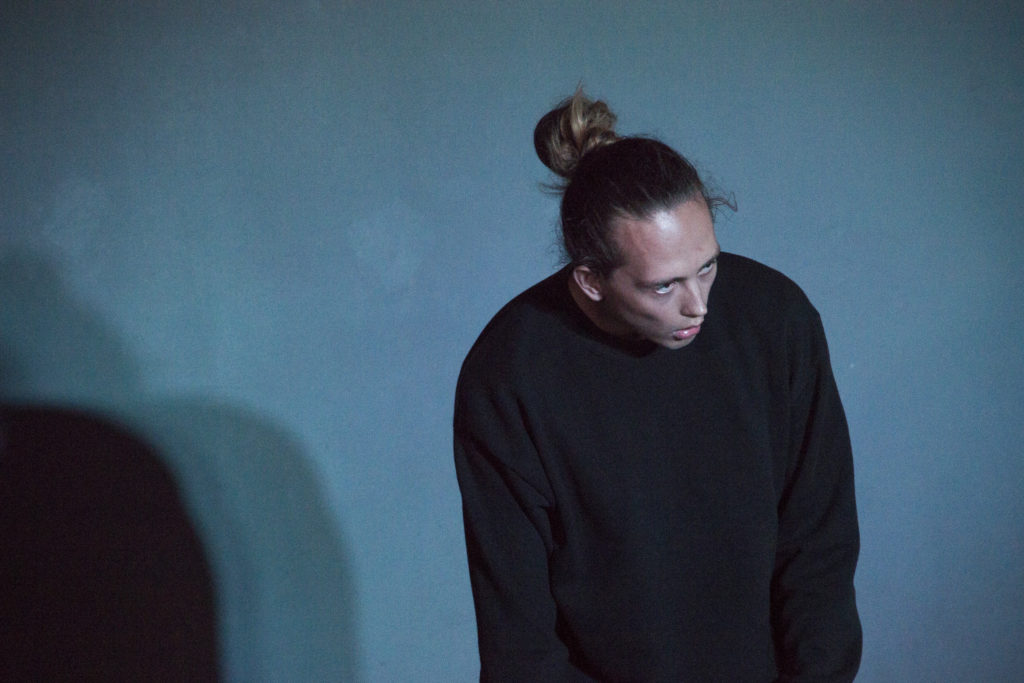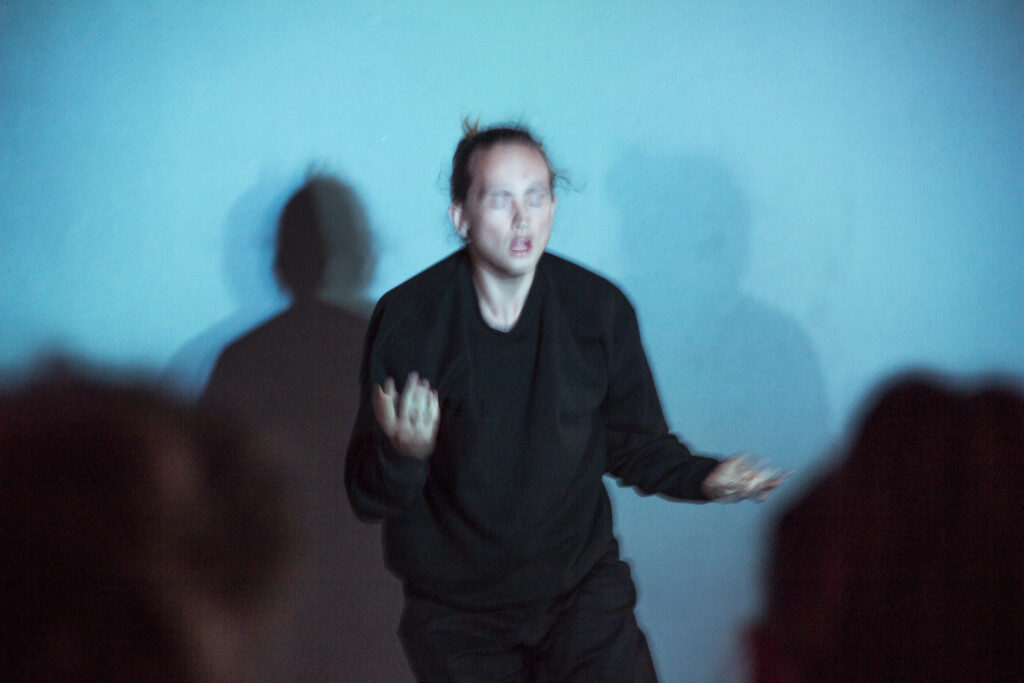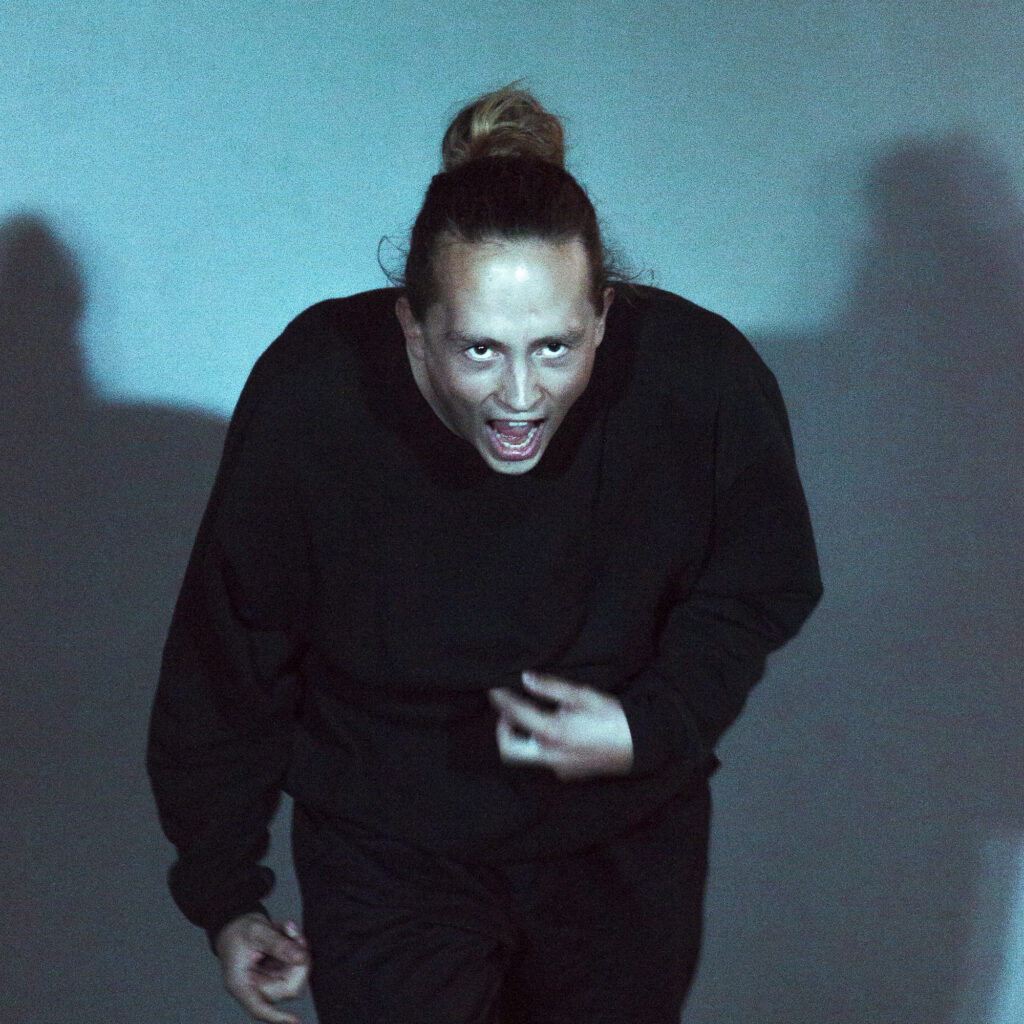 The performance starts with a man walking on stage. He is standing and looking at the audience and after a while he is slowly starting to transform into a ghoulish creature. The creature is confronting the audience with its heavy breathing, gurgling noises, crazy laughter and unpredictable movements. During the whole performance the creature goes through different stages of being, all the way from frantically moving around, slowly gazing upon the audience and vigorously humping the floor.
"Creature 1" is a dramatic work-in-progress piece that asks questions about, violence, aggression, empathy, sexuality, suppressed feelings and desires.
In this piece I am transforming myself into a creature that has its own interest and agenda. It is an unstable, sensitive being that reacts strongly to small things in its environment and only has a very small threshold in-between hate and love, excitement and shame, happiness and sadness. It is very driven by its feelings and that often make things complicated in the interaction with other people. 
I am interested in the journey from Vincent to creature to Vincent again and how this transformation effects the audience. The piece is dependent on the reaction of and interaction with the audience, making the outcome slightly different every time it is performed.
I also want to give the audience an opportunity to get a different relation to their own extreme emotions by introducing them to this creature. A creature that swiftly changes between one state and another and can make any witness insecure about what it is they perceive and feel – are those sounds sobbing, moaning or laughing? Does one feel threatened and uncomfortable or does one find this creature just odd, even fascinating or likeable? The performance doesn't give the answer, doesn't explain what happens and how to interpret it. Thus, the audience is left with not-knowing and negotiating their feelings in the moment by themselves and with one another.
Performances: 
13.04.2019 – Reflections, Danseatelier, Copenhagen, Danmark
18.08.2018 – Are you kid-ing Festival, Lokstallarna, Falun, Sweden
11.11.2017 – We take no rdsposebilety, Warehouse 9, Copenhagen, Danmark
23.09.2017 – PRO intensive, Catania, Italy
Credits
Created and performed by: Vincent Jonsson
Producing & guidance: Lukas Racky
Pictures: Annika Widlert
Music in Teaser: Richard Strauss – Also Sprach Zarathustra (With a children orchestra)