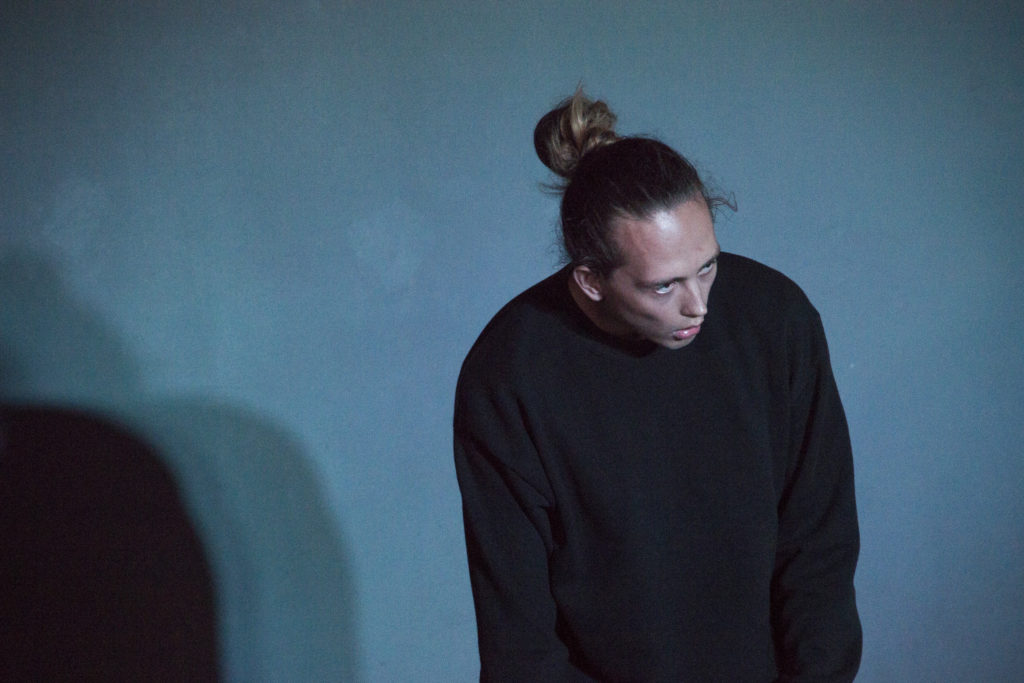 "Creature 1" has its starting point in transformation and how the transformation of one person transforms the whole situation. It is also an investigation in the feeling of being uncomfortable in the not knowing of what is going to happen, to you or the person in front of you.
 
The performance starts with a man walking on stage. He is standing and looking at the audience and after a while he is slowly starting to transform into a ghoulish creature. The creature is confronting the audience with its heavy breathing, gurgling noises, crazy laughter and unpredictable movements. During the whole performance the creature goes through different stages of being, all the way from frantically moving around, slowly gazing up on the audience and vigorously humping the floor.
The piece asks questions about, violence, aggression, masculinity, sexuality, suppressed feelings and desires.
Performances: 
13.04.2019 – Reflections, Danseatelier, Copenhagen, Danmark
18.08.2018 – Are you kid-ing Festival, Lokstallarna, Falun, Sweden
11.11.2017 – We take no rdsposebilety, Warehouse 9, Copenhagen, Danmark
23.09.2017 – PRO intensive, Catania, Italy
Credits:
Created and performed by: Vincent Jonsson
Advisor: Rebecka Berchtold
Pictures: Annika Widlert
Music in Teaser: Richard Strauss – Also Sprach Zarathustra (With a children orchestra)