is a dance collective that has its base in the region of Östergötland in Sweden and contains 6 dance artists.
Their work focuses on audience involvement in non conventional performance spaces. They have developed a method  where they explore their collective artistic exchange and creativity whilst maintaining their individual artistic freedom. This method is the base for their collective work and creates a base for research and creation.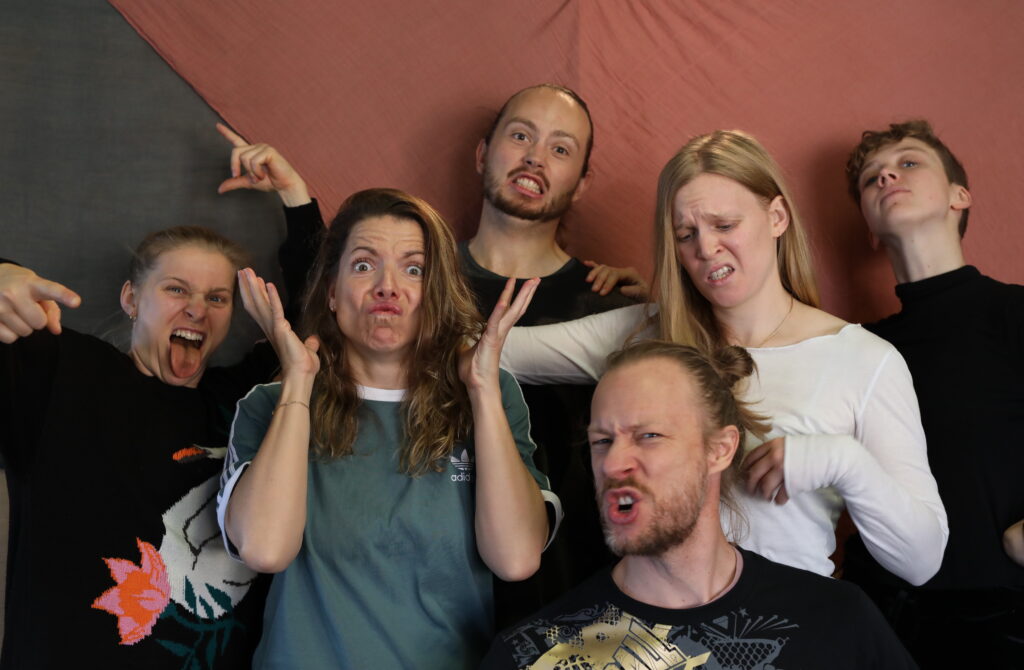 Sosso Harryson, Ana García Diego, Vincent Jonsson, Per Enequist, Tea Harryson & Matilda Larsson.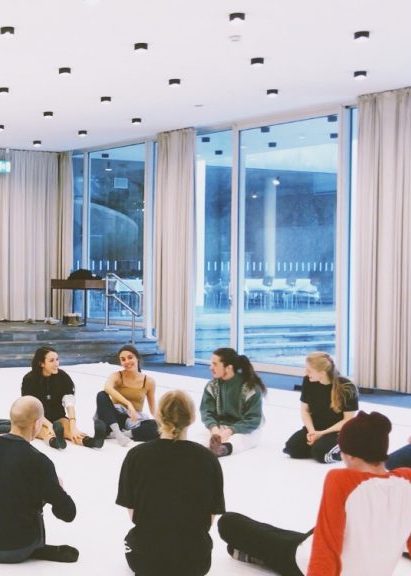 New Creation
in 2021 & 2022 the IN action collective is creating a new piece supported by Östergötateatern.
Stay tuned…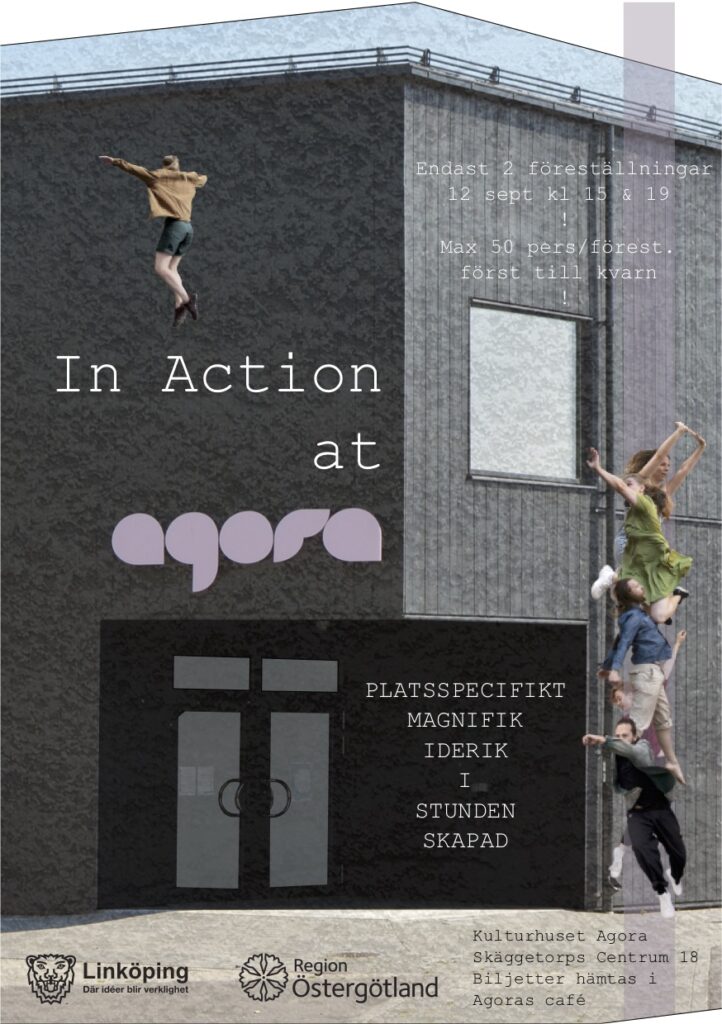 Menu & Birds
Is a two part interactive performance evening. 
Performed by the IN action collective at the culture center Agora in Linköping Sweden in September 2020.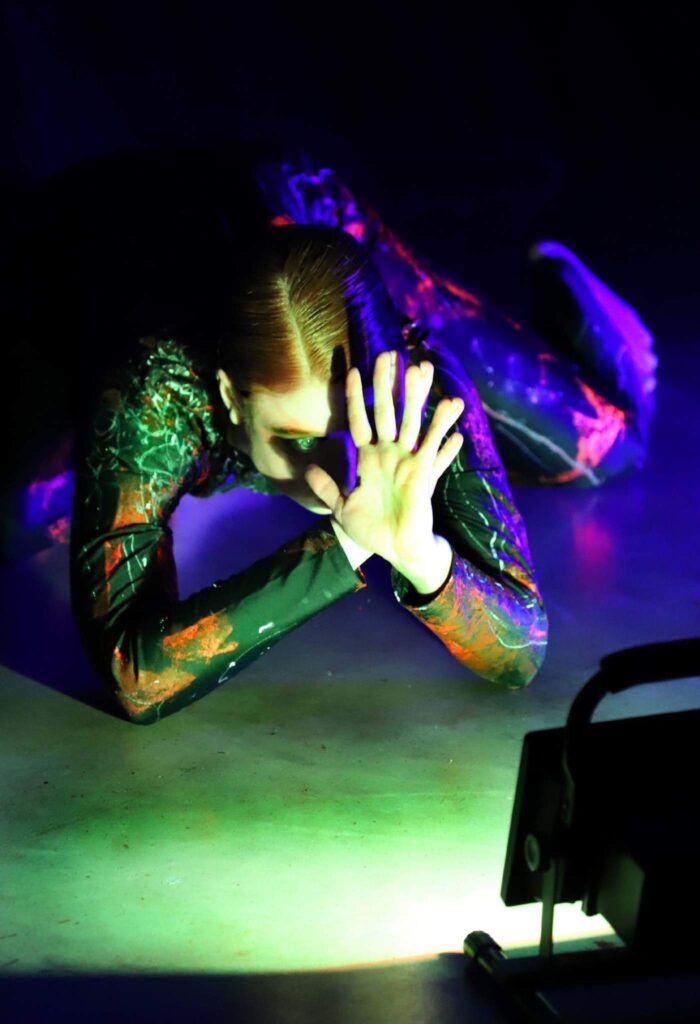 Meanwhile 
A dancer's handbook when diving alone
Is a workbook and a score that is a base for creating a solo. 
It was developed for the creation of two separate solo's for the Theater Pforzheim Dance company in 2019. The two solo's were performed at the dance festival Tanz Pur 4, in Pforzheims's Gasometer in May 2019. The two solo's were created in collaboration with Eleonora Pennacchini and Evi Van Wieren, former dancer's at Theater Pforzheim Dance company, that also performed the two separate solo's.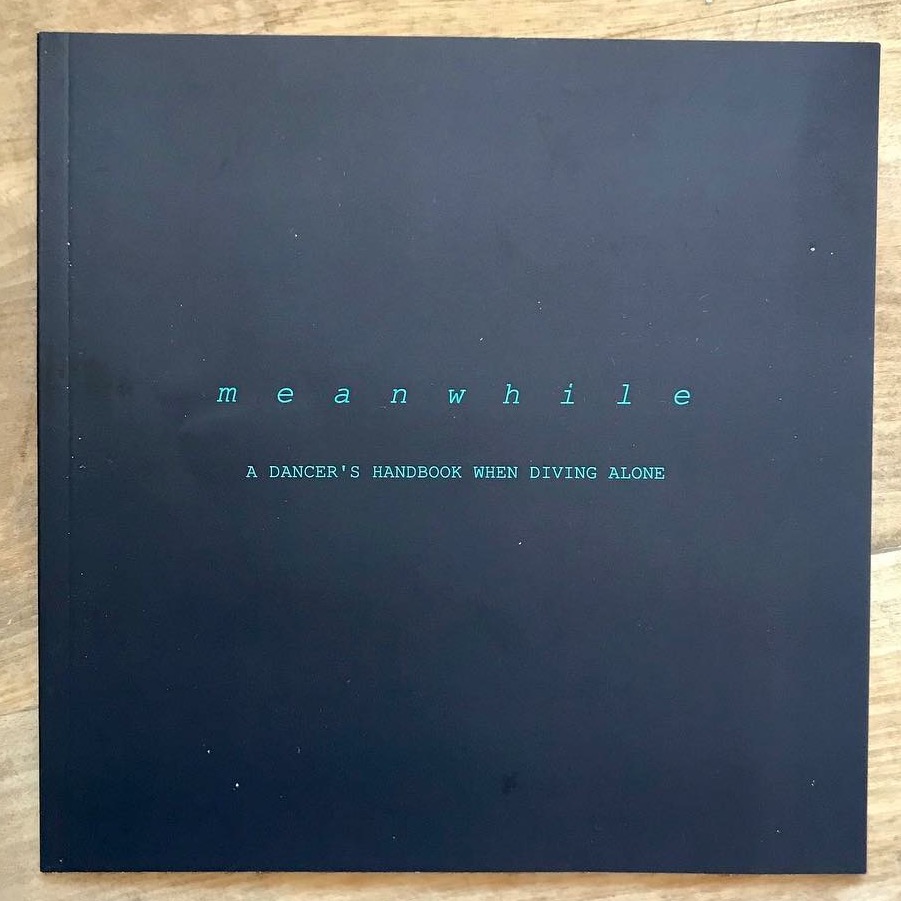 Collaborations
Östergötateatern (2021-present)
Region Östergötland & Linköping Komun (2018-2020)
Eleonora Pennacchini, Evi Van Wieren & Johannes Blattner
(2018-2019)
Theater Pforzheim Dance company (2018-2019)
Supported by
Östergötateatern
Region Östergötland
Linköpings Komun